About Parramatta Automotive Services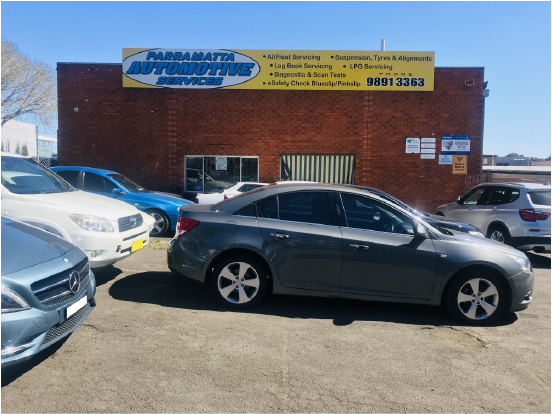 A Reputation of 30 years in making – Quality Car Repair and Mechanic Service Centre in Parramatta.
Here at Parramatta Automotive, we take pride in providing outstanding service with competitive and affordable prices.
Every staff has been trained professionally and comes with rich mechanic industry experience giving you the very best workmanship using our modern and fully equipped, high tech machinery and diagnostic tools and equipment. Even more, our staff are constantly trained to upgrade their knowledge about new makes and models of the cars., leaving no stone unturned to provide nothing but the best service in the town.
Furthermore, we are an authorised Safety Inspection station (Station No: S02338) here in Parramatta, providing you complete mechanical, inspection and Registration (Rego) clearance services.
Parramatta Automotive services assist with safety inspection report to prove that your car is roadworthy, or if there is any repair requires.
Meet the Owners
We treat the customers the way how we would like to be treated with – RESPECT, TRUST and Great Customer Service.
Parramatta Automotive Services was first founded in 1984 by Wayne Snowden. In 2004 Wayne was looking to sell the business, and he wanted to make sure that he passes on the baton to someone who care and provide the level of service and workmanship same as he did. He was not only looking in the new owner to be a competent technician but also a professional customer service person. To this end, he found Kam Nadan who was a senior technician at his workshop back then, rest is history.
Kam took over the business in 2004 and since then thrived on continuing the same level of exemplary customer service. Kam has been in the automotive industry for over 18 years. He has proudly continued the same level of service and workmanship and continues to be a major player in the "Parramatta Auto Alley District".
Kam is recommended by various dealerships and car service and repair centres on many occasions and most of his business is run on Word of Mouth, Family and Friends Referrals. He helps his customers with genuine care and understands that their vehicle is left in capable hands, when it comes to car repair and service.
Need Help With Your Car?
We specialise in all type of car models services and repairs. In fact, we are the highly recommended car services and repair workshop in Parramatta
Call: (02) 9891 3363
APPOINTMENT
NEED HELP?